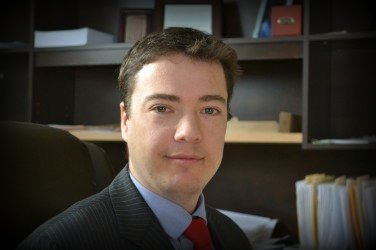 We all must pay income tax, but never pay more than your fair share.
Phone: 705.474.8181
Fax: 705.474.2285
Email: alex@amtax.org
Alex McKillop is an Income Tax Specialist with over 19 years of experience consulting with Small Business and Agri-business to optimally file their income tax returns. He earned his Honours B.A. at Wilfrid Laurier University (Dean's Honour Roll 4th Year), completed the Canadian Institute of Chartered Accountants' Income Tax Practice Course, Canadian Management Accountants' Tax I & II, CPA PREP and numerous CICA approved tax seminars.
After spending years gaining experience with top National and International accounting firms, his focus is now on Canadian Small Business with one goal in mind - to bring high quality tax and accounting services to the local Small Business owner.


With thousands personal and corporate tax returns completed, no situation is completely unique. He has represented hundreds of clients with the Canada Revenue Agency. Let that experience work for you.


The Small Firm Advantage
The advantage of the small firm is simple - premier preparation and hands on attention from the principle accountant. This is done on site at your business or at our office - the choice is yours.



A traditional accounting firm employs dozens of contract employees to prepare the returns of the "smaller businesses". The lead accountant may glance at the return before it goes out the door, but is the return prepared as well as it could be?

Income Tax Specialists are accountants who have spent the bulk of their time studying the Income Tax Act of Canada. The Act began in 1917 and was a paltry 10 pages long. Today, the Act is the size of 12 Christian bibles! An Income Tax Specialist has few resources when it comes to formal training. Sure, there are the two taxation classes Chartered Accountants are required to take. But neither class requires the student to complete even one basic CRA tax form! Truly the term "practice" applies to the professional who takes the initiative to study the art of income tax preparation and planning.